...the journal I wanted to show off. It's gorgeous...so very soft, with a combination of two of my favourite colours
I bought it from the very talented and friendly
Moonbindery
(find her on Etsy), this journal is as beautiful in reality as it looks in the photos.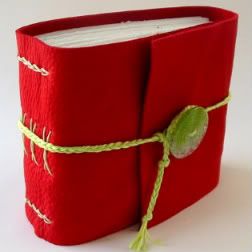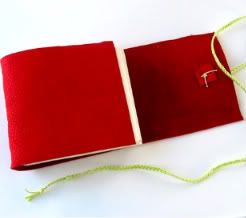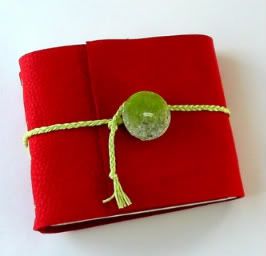 My journal is made with thin, buttery soft, lipstick red deerskin, and a vintage lime green accent button. It has a unique, hand stitched binding.
It is made with a Medieval style binding and has an exposed stitching in green on outer spine.
Thank you for such a wonderful work of art.