...the necklace I've been rattling on about. It's a simple wrap, but quite effective with the finger of kyanite.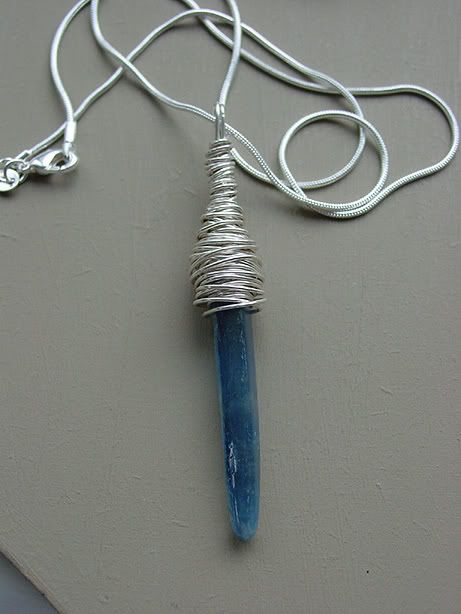 Also my ear-ring hooks have arrived. So I know what I'm up to today.
I want to mention someone on Etsy, whose work is so exquisite, and fun. She makes mice...yes, mice. They're beautiful little works of art, but such fun, all at the same time. Her Etsy shop is
The House of Mouse
. I hope you find it as much fun, as I do.